Quality Music Instruction for Everyone
Located in North Wilmington, Steele Music Studios serves Wilmington and the surrounding areas with all of their music education needs.
SMS officially opened their doors in July of 2014 and are conveniently located in northern Wilmington between the Bay Shore and Marsh Oaks communities. Since opening, the teachers at SMS have been been delighted to share their love for both music and education with all ages and walks of life.
Lessons are offered on a weekly basis for 30 minutes a session. Payments are made monthly and include four to five sessions depending on the month. Cost: $28.75 per session and payments are made at the beginning of each month to reserve your spot. Please fill out our Sign Up Sheet and remember your first lesson is free (with a one month commitment) so that we can have the opportunity to discuss and understand each student's individual needs. Please contact us with any and all other inquiries. We look forward to helping start or continue your musical journey with you!
Instruments offered:
Guitar
Bass Guitar
Drums
Piano
Saxophone
Violin
Cello
Ukulele
Voice
910 319 7081
gary@steelemusicstudios.com
7946 Market Street suite 500 Wilmington NC 28411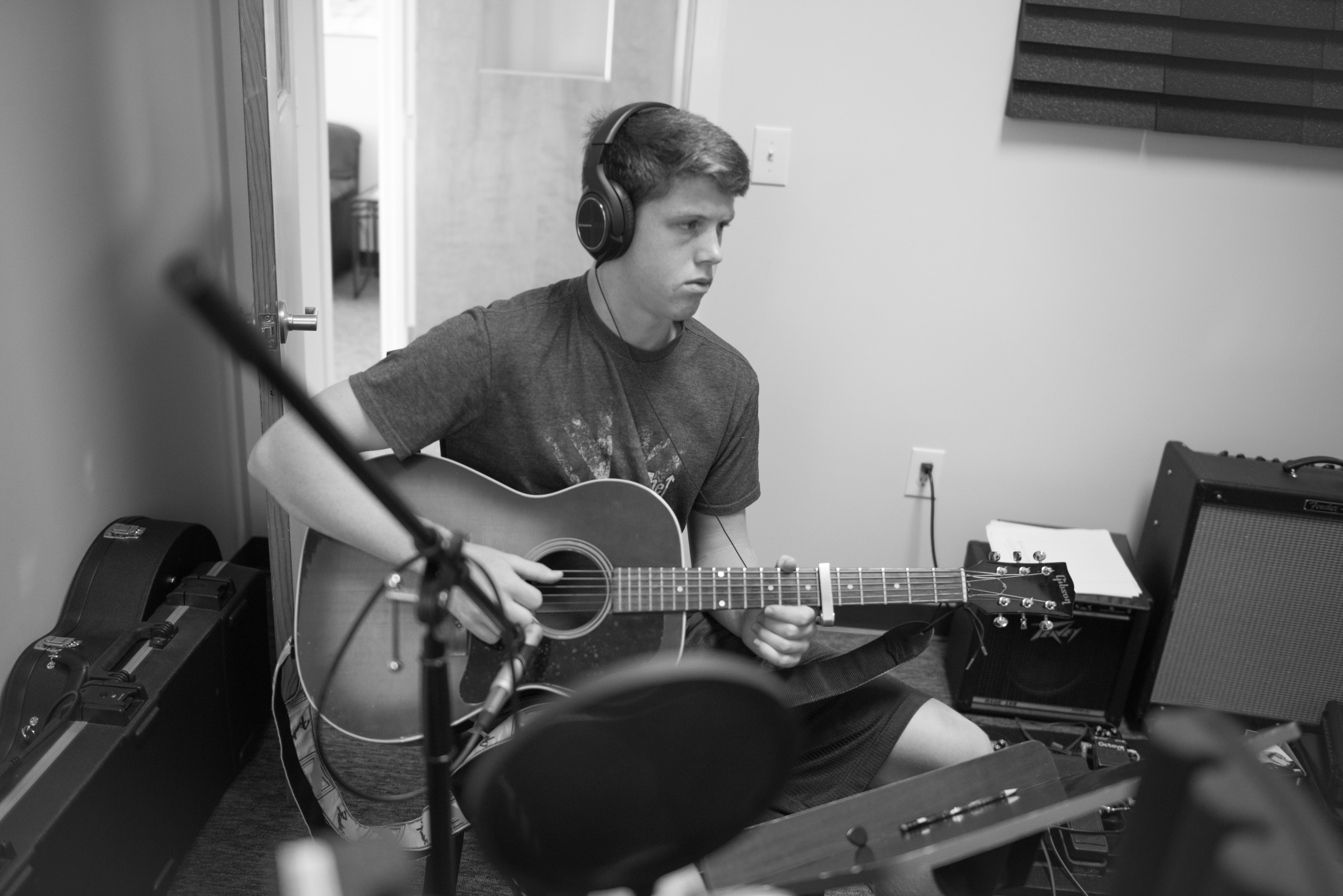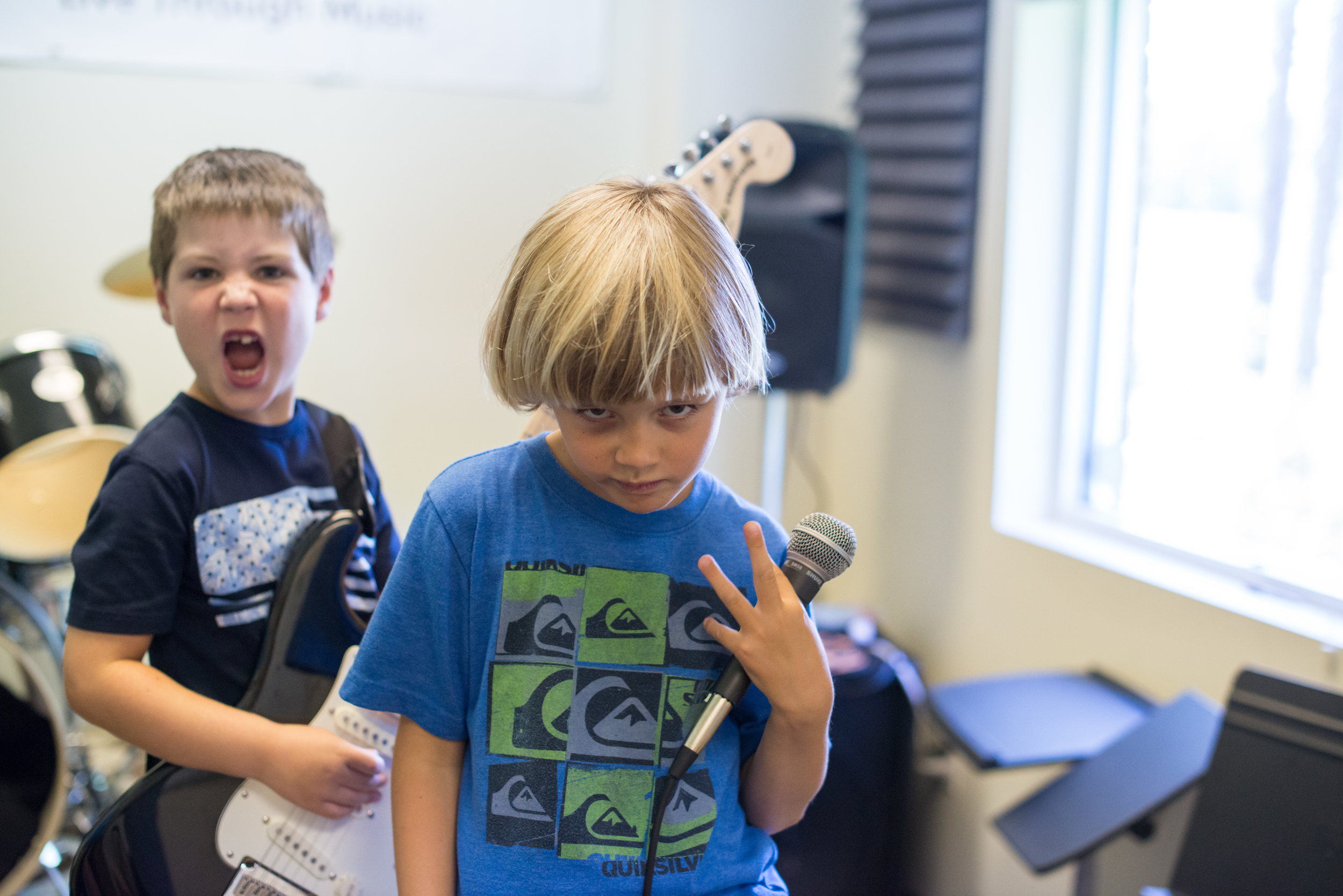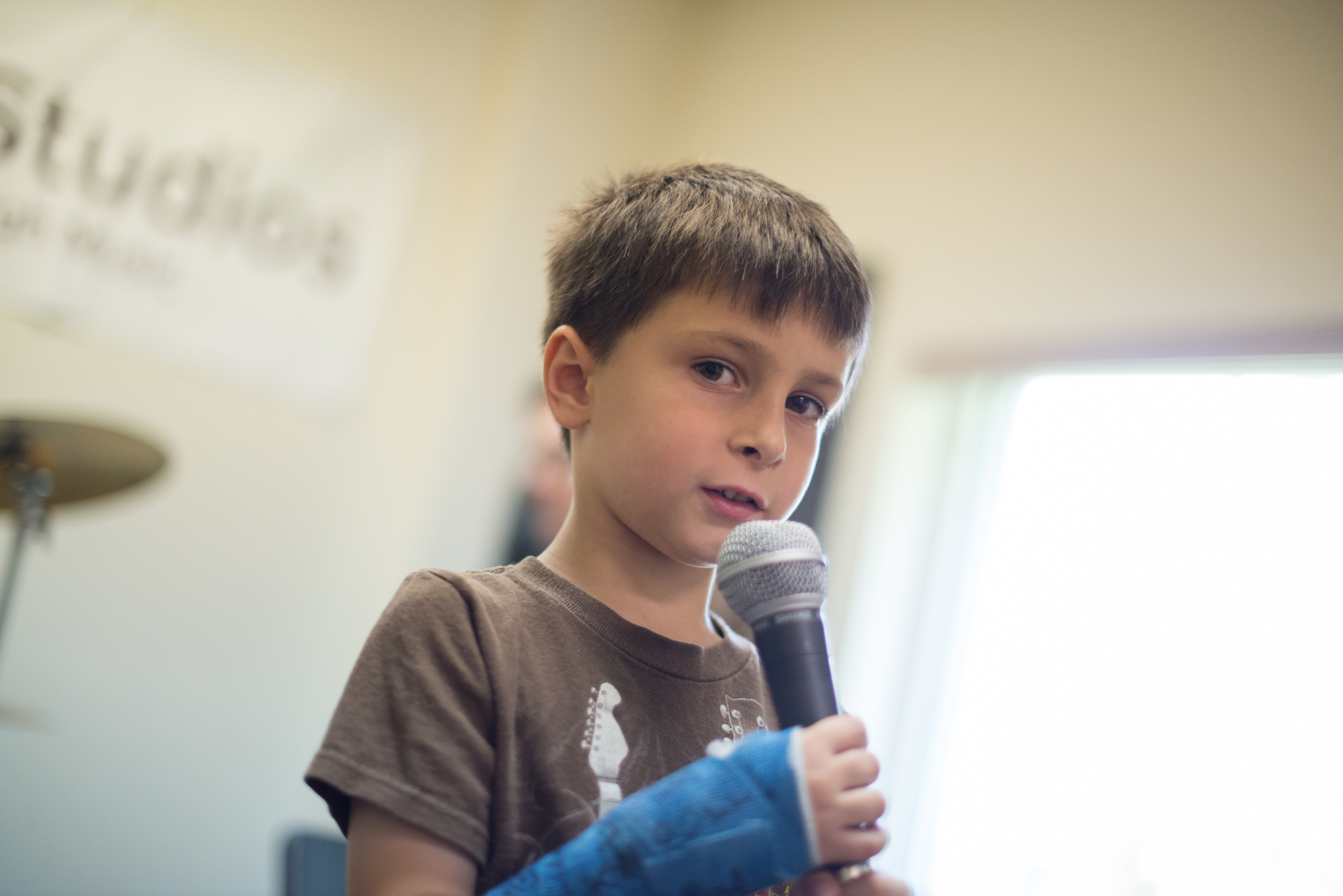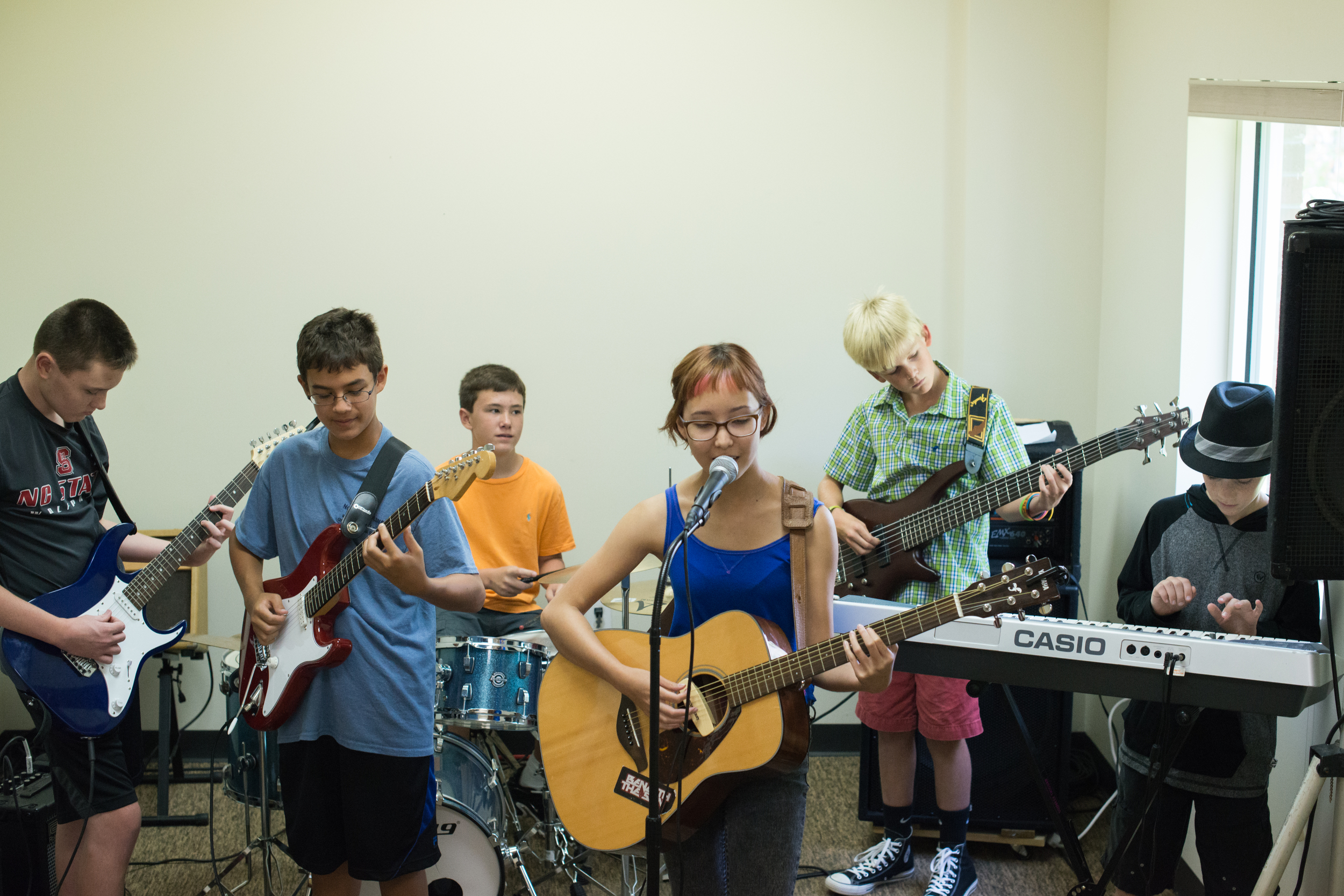 Reserve a lesson slot now!
Call (910) 319–7081 or fill out the form below
Want your young musician to play/sing in a group/band setting?

Want them to try out new instruments?

Want them to meet other aspiring musicians their age?
"Gary is a great guy all around! A fantastic teacher and so amazing with young musicians! Grace has been taking guitar lessons with him this year and has grown so much. The girl's rock camp this summer blew my mind. I highly recommend Steele Music Studios to anyone interested in music. Thank you for what you do Gary. Your love for music and kids really shows through your work!"
- Christis Villanti Raimo
Rock Band Camp 2019!
Our camps are
Monday through Friday
9am-12 pm
and
12pm-3pm
Live performances every Friday
***the fee is $240 per camper and payment is due at sign up to reserve your spot.
Please be sure to submit the form below and then you may make your payment here.
The weeks we are offering camp this summer are:
June 24
July 8
July 15
July 29
Aug 5
Aug 12
Reserve your slot today!
Kindermusik® grows with your child, with classes for every age and every stage. You can enjoy classes year-round and move your child up to the next class level when he or she is ready. Our Level 2 and Level 3 Mixed-Age classes provide the convenience of one class for you and all the children in your family.
Bonding moments and giggles abound as you and your little one rock, dance, snuggle, sing, learn new music games (sometimes with tickles!), and play age-appropriate musical instruments together. The littlest ones learn from watching the older ones and the older ones gain confidence as they practice all their newfound skills and abilities.

You will be amazed and delighted as you take a moment amidst all the fun to stand back and watch your baby or toddler grow and begin to crawl, walk, talk, sing, play, clap, tap, and dance—all on his or her own!
You will love this mix of activities that includes singing, dancing, exploring and playing instruments, and a story time. Despite attempts to be fiercely independent, your little one still needs lots of cuddles and you'll have lots of opportunities for those special moments. Your child will also practice active listening, turn-taking, self-control, and social skills, as well as develop their gross and fine-motor skills.
Level 3:
Laugh & Learn
3 and 4 Years
Children love the singing, storytelling, instruments and creative play in Laugh & Learn! Your child will also develop self-confidence, social and emotional skills, language growth, and self-control which sets the stage for readiness in school and Levels 4 and 5 of Kindermusik.

In the Level 3 class we'll foster your child's independence through 30 minutes of learning with peers and the teacher. (If your child has never been in a class setting before, we suggest the Family Style class described below.) After 30 minutes your child will come out to invite you (siblings welcome) to join in the last 15 minutes of class for a Sharing Time. As you wait for the sharing time, you'll find a special connection with other parents who share in the wonder of parenting a preschooler.

In the Family Style Level 3 Class, younger siblings are welcome to enroll, and the adult remains and participates in the entire class. This class is also perfect for your 3 or 4 year old if your child has little or no experience in a class setting. You attend with your child, and if you have other children, you may enroll them as well. You may find that you enjoy attending the class together and wish to stay in this class. Or after a few months when your child has learned the routines and expectations of our Kindermusik classes they can change to the Wednesday Level 3 class and attend for the first 30 minutes on their own.
While in younger classes we introduce music concepts in everyday language, in Move & Groove we begin to build a knowledge of standard music vocabulary & notation. We also explore basic piano keyboard skills and experience music from a variety of cultures, musical instruments, and famous composers.
Your child will experience new challenges as we introduce new levels of instrument play, singing, and creative movement and dance. We'll also continue our weekly story time. As in younger classes, Move & Groove activities are designed to promote language, social and emotional skills, math and literacy.
In Level 5, your child will learn to play the glockenspiel (a pre-keyboard instrument), the dulcimer (a string instrument) and the recorder (a woodwind instrument). Weekly singing activities will help your child explore and begin to develop his or her own instrument—the voice.
As classes progress from week you week, you will be amazed at your child's growing understanding of standard music vocabulary and ability to read and write music notation. They will love to share with you lessons learned such as identifying by sight and sound the instruments of the orchestra or the interesting folk instruments used in the many different music genres and world cultures we study (you might even learn a little bit more about music yourself!).
This class is great preparation for learning to play piano or band/orchestra instruments. Following the two years in Level 5, Kindermusik graduates have the opportunity to move up to the Piano PLUS class where they continue the recorder and ensemble playing in addition to learning to play the piano with their Kindermusik classmates.

One of the highlights of this class is how much the children LOVE the instruments and materials they receive, including a Kindermusik carry bag, an instrument quality glockenspiel, and a set of rhythm sticks. In the second year your child will also receive a dulcimer and a recorder. Every 4 months s/he will receive a new folder, a music CD and a song book. In addition, each week your child will get a sticker to put in a special place on the folder, a home activity card and an activity page.
Still not sure?
You may share some of these thoughts…